Meet these two lovely young ladies. Karen, our neighbor from Kuna, Idaho... and her foreign exchange student "sister" Rahma, from Egypt! We got together the other evening and took some impromptu, fun portraits for Karen's 17th birthday. The three of us laughed until our sides hurt! I loved spending time with these two sweethearts. Afterward, Jeremy treated all of us to a yummy dinner at Flatbread. 


I can't believe Jeremy and I moved to the neighborhood when Karen was only 10! She was one of our first friends. :-) My, how time flies!
Powered by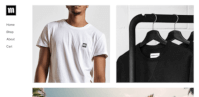 Create your own unique website with customizable templates.